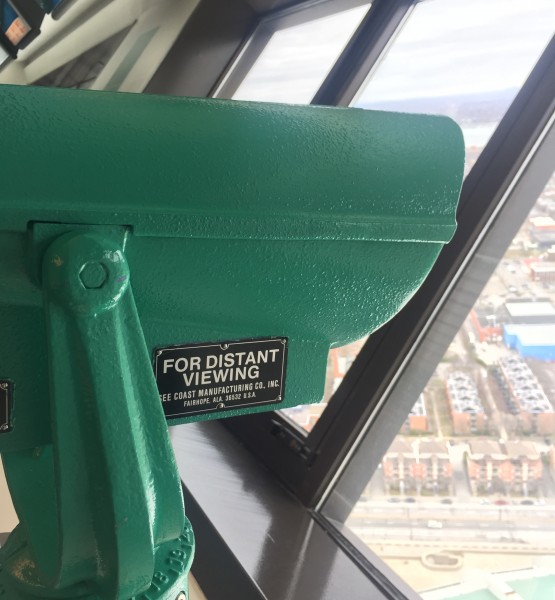 So you want to be a better observer…
Observation, like skiing, cooking or pageant walking, is a skill that can be honed. So we went looking for someone who is an expert in observation, who can offer lessons in taking note to all note-takers and – this week – to #ISeeChangers.
Becoming a better observer
Educator Lila Higgins manages citizen science projects for the Natural History Museum of Los Angeles. Higgins has a wild accent to her speech, a bit of a lilt underneath the broad, flat vowels of the American West: she was raised in England, but came to California as a teenager. "I moved from the British Empire to the Inland Empire," she told me. "I had not just culture shock, but nature shock."
Shock isn't all bad; Lila says it helped her inspect her new landscape closely. She was glad to discover that the Los Angeles area she lives in and loves, is one of the top 35 biodiversity hotspots in the world.
Citizen science at the NHM tracks some of the smallest natural city dwellers, and this winter, that includes snails. Yep, that's right, snails. Moisture-loving terrestrial gastropods, at least the ones that belong in southern California, are signifiers of a healthy environment, and El Nino has provided plenty of enticing wet earth for NHM's SLIME scientists. As part of a "BioBlitz," museum scientists are asking Angelenos to send in 1,000 pictures of snails and slugs over the next four months.
Already, people's observations are turning up new information, like increasingly rare slugs in new places, and an unexpected slug found in L.A. for the first time ever.
So what do SLIME and ISeeChange have in common? We both ask you to make close observations of your environment.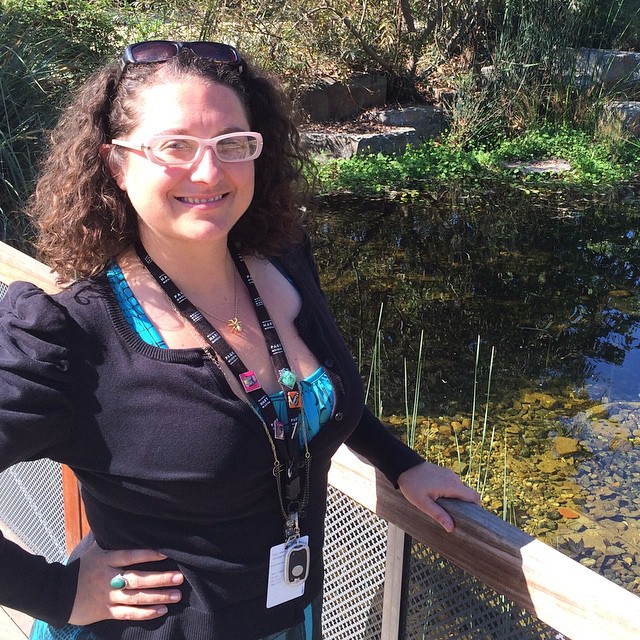 Higgins offers these tips on how to observe well:

Don't take your surroundings for granted. You can observe change wherever you are. "The nature in cities is definitely different than the nature in very wild spaces, but there are pockets of wild that happen in cities," she says. The concrete jungle is wild with bugs, bees, flowers and trees to notice too.
Get up close…and when in doubt, borrow a child. At least their eyes, she says. "They're good at noticing things low to the ground because they're lower to the ground. Really, you just need to put them in a space outdoors and let them start making observations." she says.
Find your reference point. One of the things scientists do when looking for things is use a search image, Higgins says. "You don't know what to look for unless you know what to look for!" She suggests looking up local guides before your next walk, or checking with your local Audubon Society for references. Your own smartphone can give you a reference point, if you snap a picture in the same spot more than once.
Practicing observation: So here's a little experiment in observation that you can try:
Take a picture out your window or front door, or anywhere you have the same view everyday.  Try taking that photo around the same time, but on different days – so maybe 3 photos spread across a week, or even once a week at the same time.  Note the date, time and temperature. Check out what looks different – is the snow melting? what's going on with the trees? did it rain any day?  We'll be doing this too over at iseechange.org, so check out how our experiment works from places including Los Angeles and New Orleans.
And bring your stories and observations to iseechange.org.  If it's a snail, we promise to forward it over to Lila and the gang at NHM.
Photo via Flickr/Jason Tester Guerrilla Future