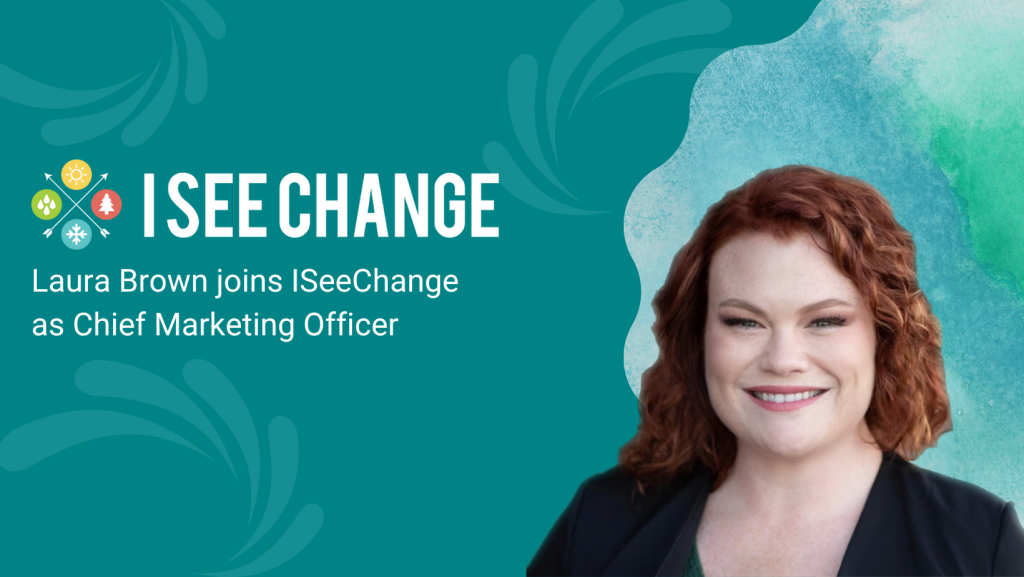 July 1, 2022
Laura Brown is joining ISeeChange as Chief Marketing Officer, working directly with the company's clients and users to deploy strategies to increase engagement.
Brown comes to ISeeChange from travel magazine Budget Travel, where she was the Publisher and Director of Operations. In that role, she helped a legacy travel brand successfully navigate the COVID-19 pandemic, and strategically positioned the business for relaunch. Prior to that, she was the Director of Strategy at Lonely Planet, running the company's R&D lab and scoping new product launches. She has 12-years of experience in communications strategy for some of the world's largest publishers, including The Economist and POLITICO.
Brown has an MBA from Vanderbilt University and a MS in Mass Communication from Middle Tennessee State University. After a tornado hit her neighborhood in East Nashville, right before the pandemic lockdowns, Laura made a commitment to shift her career towards fighting climate change.
"Laura brings a robust skillset to the table that will help grow our communications strategy and engagement with users," said Julia Kumari Drapkin, CEO of ISeeChange. "Her passion for civic technology and climate response make her ideal for this role."
In this role, Brown will focus on increasing engagement with users, civic clients, and investors.
"ISeeChange is a climate software platform that tracks impacts, validates models, and designs solutions through crowd-sourced data and dialogue," Brown said. "This is a perfect marriage of my passions for civic engagement and climate response and I'm stoked to get started!"