Deluges, Heat Waves, and Wildfire Smoke
By: Natasha Gross
---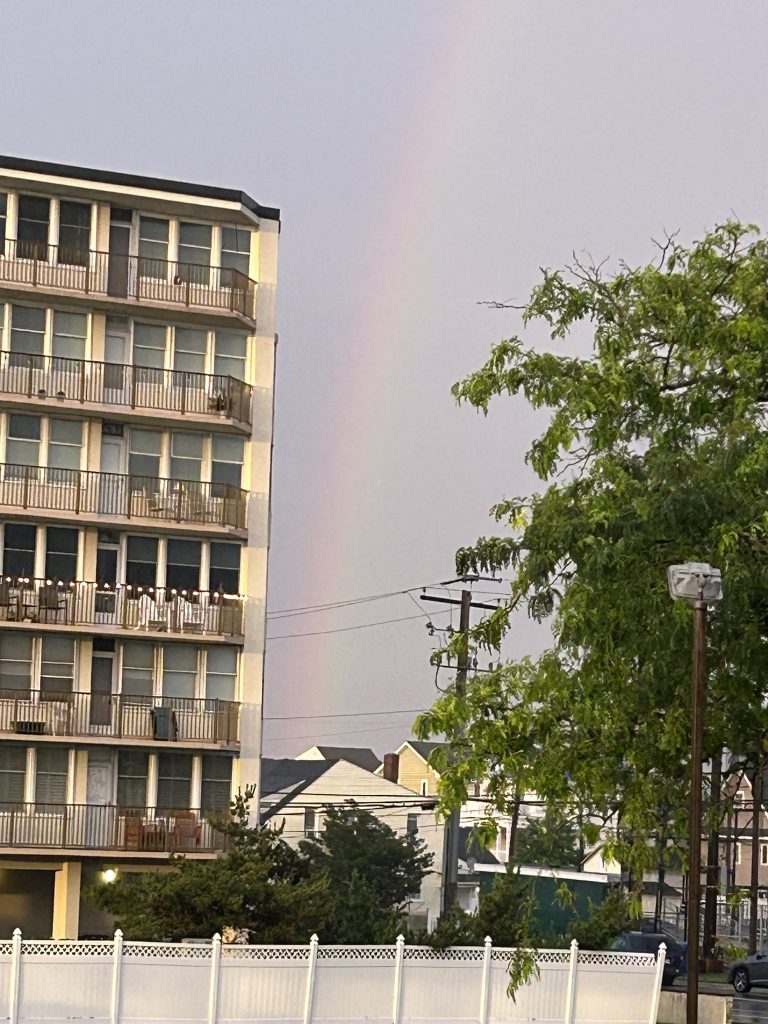 "Rainstorm in Ocean City, NJ along with rainbows."
– Joanne Baio, Ocean City, NJ
---
As we embark on another week, it's time to delve into the latest climate events our ISeeChange community has been reporting across the United States. Another week in climate. ISeeChangers across the United States are tracking a summer of intense rainfall and flash floods, scorching heat waves, and wildfire smoke.
In the Northeast, severe storms this weekend have saturated soils, rivers, and streams. Road closures, water rescues, and landslides followed suit.
A whopping 13 million Americans have been placed under flood watches and warnings across the eastern regions of New York, Boston, and western Maine. An estimated 7 inches (18 cm) of rainfall is forecast for Monday.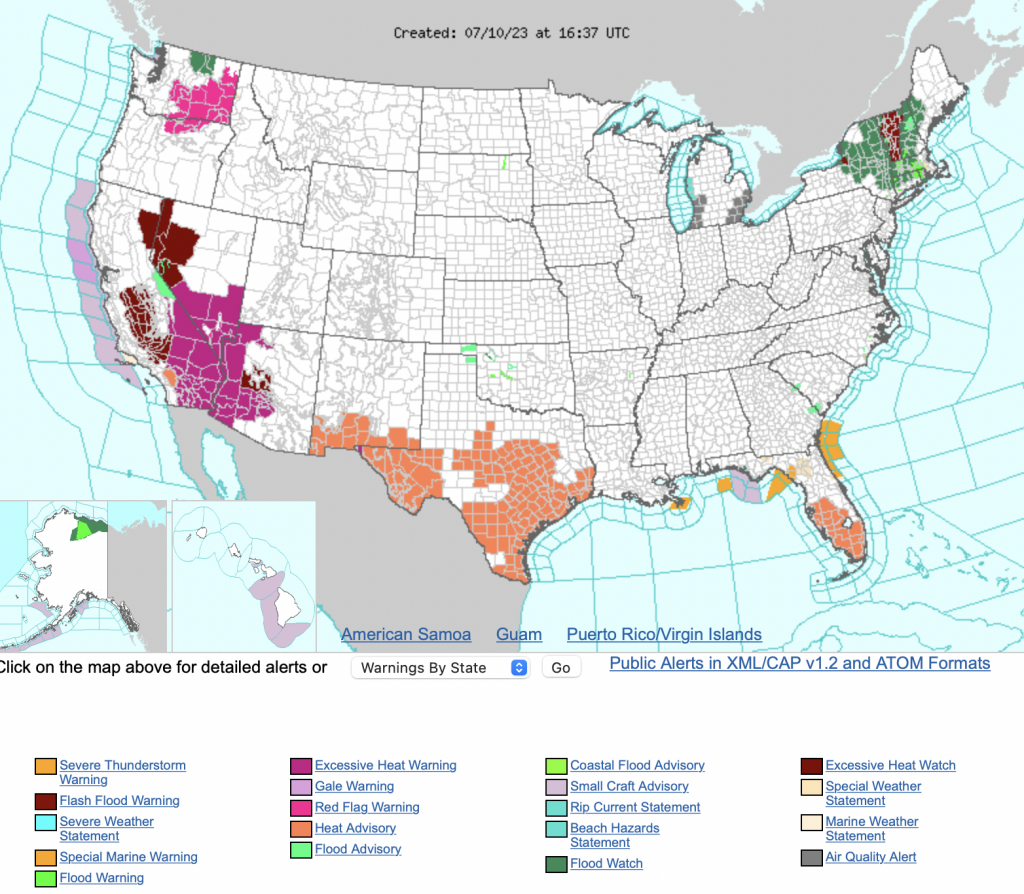 The storms have heavily impacted transit in major airports, including New York's LaGuardia and Boston's Logan, where hundreds of flights have been delayed or canceled since Sunday. Amtrak suspended train service between Albany and New York on Monday morning – the peak start of the work week – due to the damage caused by flooding to the railway tracks.
Tragically, one woman lost her life while trying to evacuate her home in southeastern New York. The region remains on high alert, with power outages and further challenges expected.
These extreme rainfall events provide us with valuable insights into how we can improve community resilience as storms intensify alongside climate change. It is crucial to document and understand the consequences of such intense weather phenomena. We invite you to share your experiences on ISeeChange.
---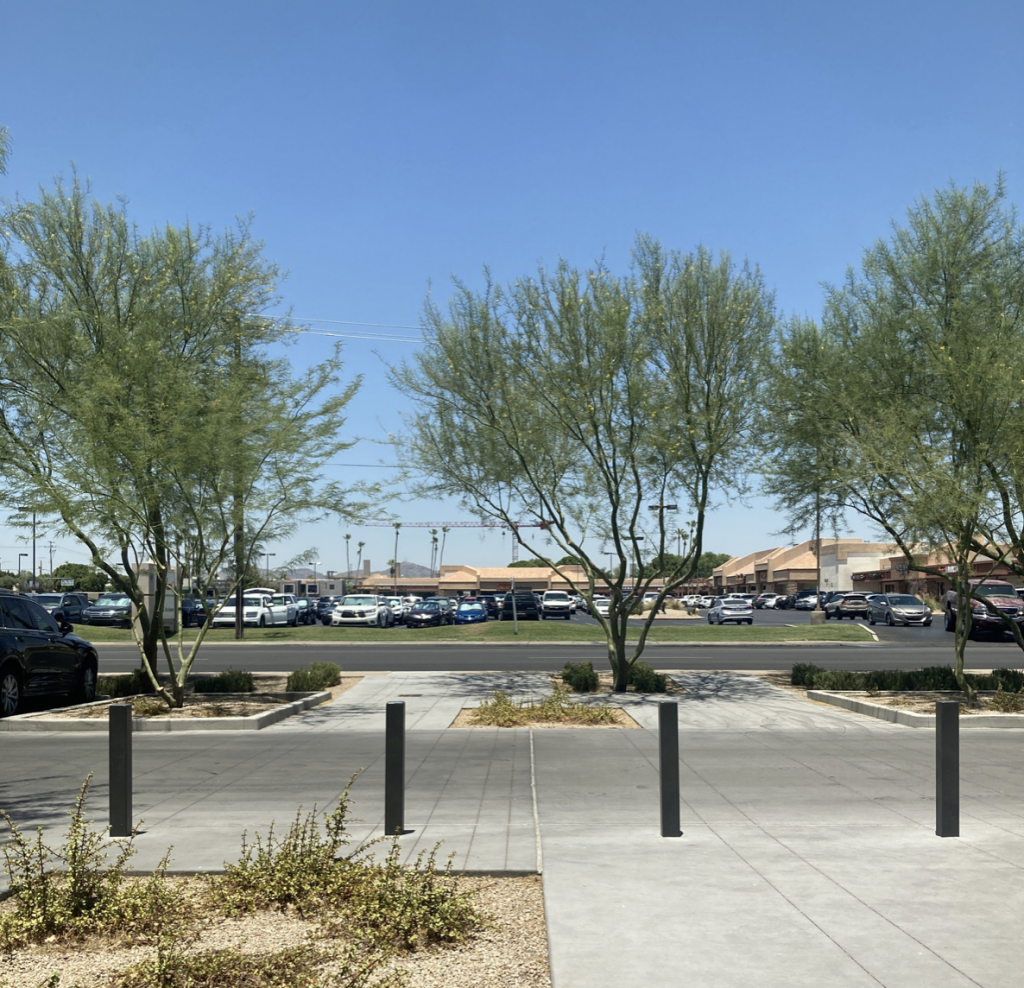 "Excessive heat warning in Phoenix this weekend. And moderate risk AQI intermittently throughout the last week.
It'll probably stay this hot and hotter for the rest of the summer months (through Sept)."

Emma G., Phoenix AZ
---
On the other side of the jet stream in the Southwest, ISeeChangers are bracing for what could be one of the most intense and prolonged heat waves on record. Large parts of Arizona, New Mexico, and interior California may endure one of the longest-lasting heat waves on record.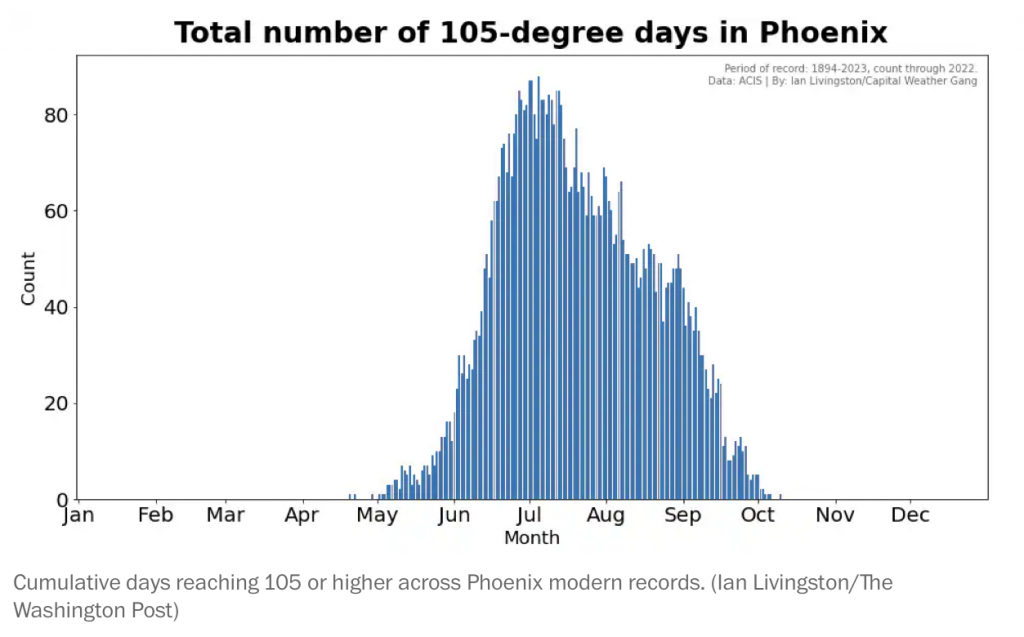 South-central Arizona is under an excessive heat warning until at least July 13, with temperatures as high as 116 degrees Fahrenheit. Phoenix is on the verge of breaking its own record of 18 consecutive days with temperatures exceeding 110 degrees…
While Arizona takes the brunt of the heat wave, other desert communities are burning up too: Las Vegas may reach 110 degrees mid-week, while desert regions in Central and Southern California could get as high as 120 degrees.
This is a record-breaking summer, not just in the United States, but around the world.  Heat waves are happening more often and lasting longer. It is vital to take necessary precautions to stay safe such as preparing in advance, staying cool, and being mindful of our most vulnerable family, friends, and neighbors—that includes animals too!

Share your photos, videos, and measurements on ISeeChange to help document the impacts of this heat wave. By joining the conversation, we can learn from each other, generate insights, and help our communities design solutions…
---
With high temperatures and little moisture in the air, wildfire conditions are primed.
Red-flag warnings for high fire danger have been issued across the country, telling residents to exercise caution and take necessary precautions to prevent fires.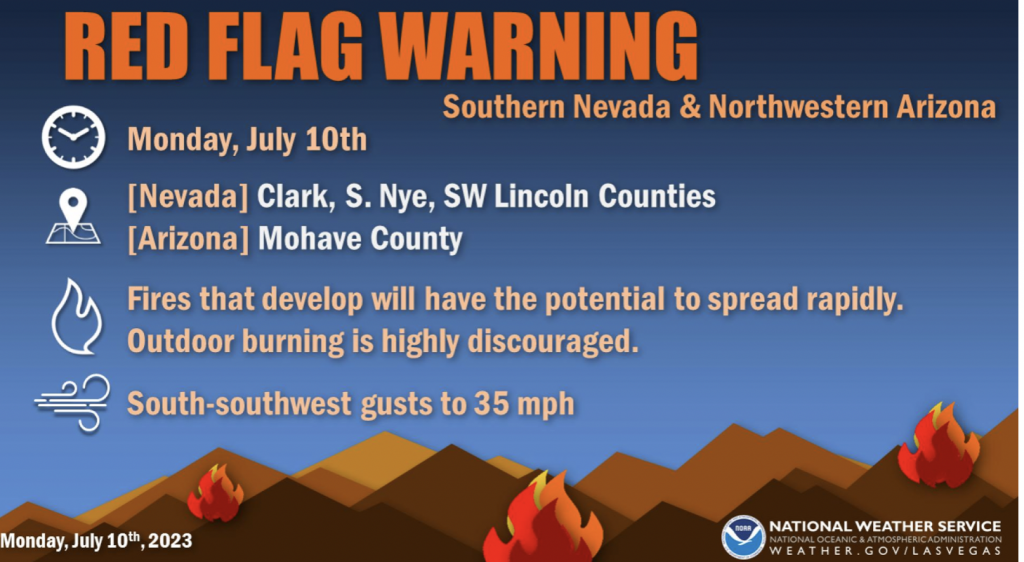 Smoke from Canadian wildfires continues to travel vast distances, impacting air quality and increasing health risks the Midwest, Great Lakes, and Northeast regions. Reduced air quality can exacerbate respiratory issues and pre-existing health conditions. Tips to stay safe during these times:
→Monitor air quality: Stay updated on air quality reports and limit outdoor activities during periods of poor air quality.
→Manage indoor air:  Keep windows and doors closed to prevent smoke from entering your home. Use air filters – even a box fan with a filter can do the trick!
→Stay hydrated: Drink plenty of water, especially in hot weather, and seek shade or air-conditioned spaces to cool down.
→Protect yourself from smoke: Consider using N95 or P100 respirator masks in areas affected by wildfires. 
→Stay informed: Stay updated on weather conditions, fire danger levels, and emergency alerts from reliable sources. 
→Take care of vulnerable individuals: Pay attention to the needs of children, the elderly, and those with health conditions. Check-in on your neighbors.
Keep tracking weather events such as wildfires, heat, and droughts—make sure to download ISeeChange on your mobile device (available on Google Play and the iOS App Store), and TURN ON NOTIFICATIONS notifications for real time weather and climate updates!
---
"North Western Connecticut: Smoke is still evident and combined with some haze is obscuring the view of the Taconic mountain range. Some people are using masks while most of us stay indoors as much as possible. Not pleasant!"

– Ted S., Salisbury DE

---