Flooding season in South Florida typically begins mid-May, but not in 2023. With the Atlantic Ocean 2°C hotter than average for this time of year, spring rain storms have been remarkably intense.

The night of April 9, 2023, a thunderstorm brought heavy rain over the greater Miami area, dropping 5.23 inches of rain in a 48-hour period. A peak recorded rainfall of 2.47 inches (over a 24-hour period) was set at the Miami NWS station on April 10th, with similar numbers reported on the 11th and 12th.

Add to that, tides: On April 10th, Biscayne Bay's tidal station at Virginia Key measured 3ft at the height of the storm's intensity—1 ft more than predicted.

Add to that, groundwater saturation: Even as the rain and the tides began to subside, groundwater saturation levels increased. Day after day, this trend continued and compounded flood risk.

Streets and neighborhoods in Edgewater, Wynwood, Grapeland Heights, Design District, Brickell and Downtown reported significant flooding. Some reported up to 1 foot of water inside of their homes and businesses.
Rainfall measurements alone indicate this was just shy of a 2-yr storm event, however the flooding impacts were far more intense depending on hyperlocal conditions with radar suggesting between 3-4 inch rain totals fell in some places.
---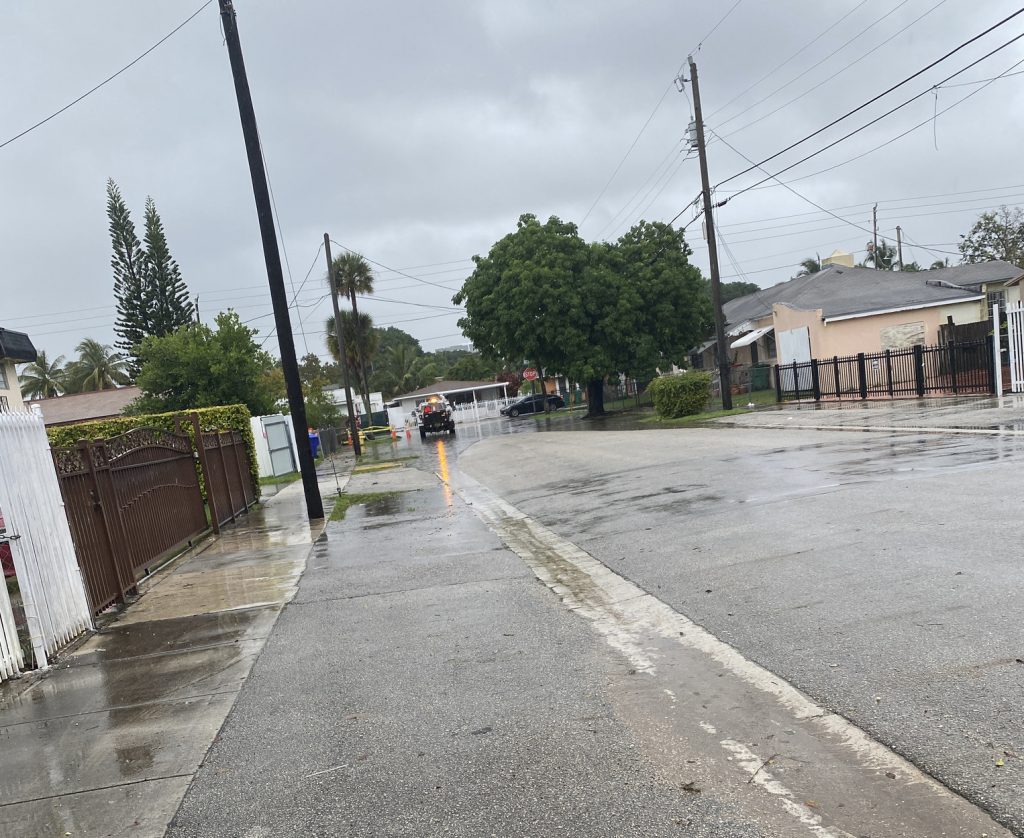 Here we go again this time it is flooding in April instead of June. The street is starting to flood. Thank you city of Miami for the water pump. I see your on cite.