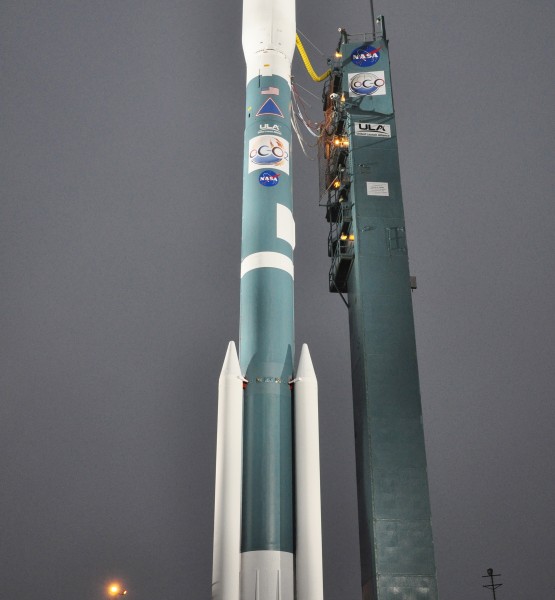 Curtis Mayfield, NASA, and you
We can't help but sing "people get ready" around here, and not just because Curtis Mayfield has that sneaky-sweet-soulful voice. Spring has arrived, and it's a key time for gathering observations about carbon dioxide. This spring of 2016 lands just after a major anomaly was recorded at NOAA's Mauna Loa Observatory in Hawaii – the largest jump in carbon dioxide levels ever recorded in more than half a century of continuous monitoring.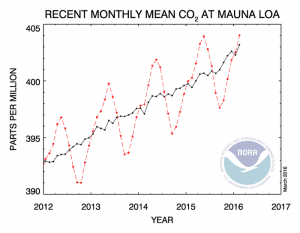 According to NASA's Annmarie Eldering, right around the equinox is when things get interesting. "March is the time of year in the northern hemisphere that winter is fading away but spring has not yet really arrived in full force," she says. This year, El Nino-driven storms helped this month roar in like a lion for the western U.S., and that climate pattern appears to be sending March out like a lamb, into a warm spring across North America.
Dr. Eldering is deputy project scientist for NASA's Orbiting Carbon Observatory project, the operators of a key tool for measuring carbon dioxide. OCO-2's satellite orbits the planet daily, taking hundreds of thousands of measurements along the way, tiny points that together can form maps like this one.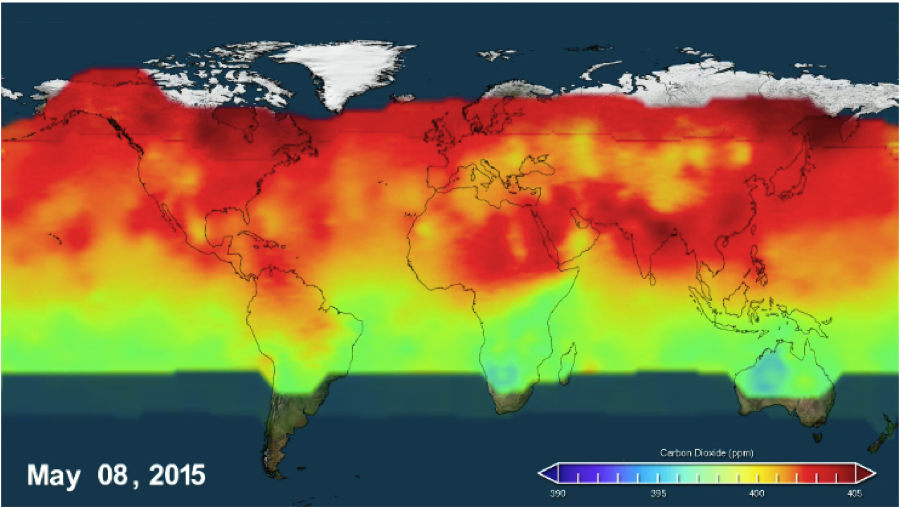 The color code focuses in on a small range of the carbon, where the changes are most striking. Where it's red and yellow, carbon levels are higher; cooler blue and green signal slightly lower levels. (Even at the low end, those levels are 40% higher than they were at the dawn of the industrial age in the 19th century.) Right now, NASA's observing more and more red and yellow in the Northern Hemisphere.
As above…are we seeing it below? 
Down here, your #ISeeChange observations are contributing to our understanding of spring. In Ridgway, Colorado, Sue Husch is seeing mini-daffodils blooming, then dusted with a light layer of snow. And #ISeeChangers may be seeing anomalies too. In New Orleans, Terrence Dugas started seeing loquats ripe and ready for eating over a week ago, when he usually reaps the harvest of his plum tree in May. 
#ISeeChange works with Eldering and the other scientists at OCO-2 to connect ground-based observations with their satellite-based measurements. You can see NASA's work at our website by clicking on the DATA button in each post.
NASA has now gathered more than a full year of data – and the satellite is still spinning. Based on that first year, and from other indicators, Eldering says that they've found some intriguing areas to explore.
In the ocean, OCO-2 is helping explain where carbon is going. And the satellite is contributing data to a better understanding of cities, which are responsible for 70% of fossil-fuel related carbon dioxide emissions.
Not just for a day: spring stretches on
"We're still several months away from full green-up," Eldering says. "The trees are not yet building up leaves, no carbon dioxide has been removed from the atmosphere by that process all winter, so you see these elevated levels in the northern hemisphere."
In fact, the fullest part of the spring drawdown, as it's called, is in June. "The trees and leaves are starting to be active, [and] trees are taking carbon dioxide out of the atmosphere and building leaves," she says.
The spring drawdown is a hugely important time for NASA, because it's one of the big obvious features in the OCO-2 data set. It matters very much to us too. We're observing a rapidly-fading El Nino pattern and anticipating how that will impact the year ahead. Even better, we have the opportunity to check in on the green-up in progress over the next several months, by returning to observation over time. 
You can help us with that: pick one spot to show us your spring as it's springing over the next few months – maybe a tree on a corner, a garden in your backyard, a stream in a park or a mountain on the horizon that you can return to. Send us your observation – and then go back every few weeks or so. You'll spend a little time outside as the weather warms up, but hey – that's your contribution to science. And before you know it, like Curtis Mayfield also sang, it's gonna be summer hot.
Photo via Flickr/nasakennedy