Greetings from the picnic table outside my house. Californians are supposed to be dealing with mudslides, rain and flooding right about now. Instead, warm weather records are toppling. Our observer Learka Bosnak was on her way to show a house in the Los Angeles neighborhood of Los Feliz Monday; she snapped a picture of her car's thermometer to ask, "why is it so hot?"
Meanwhile Colorado observers have seen just the opposite: lots of snow. Amber Kleinman sent us a Groundhog Day image of a trailer frosted with white after an 18-inch wet snow dump over western Colorado. "The groundhogs in Colorado will not be making an appearance today. Does this mean six more weeks like this?"
These two questions may seem different, but together our observers are asking us the same thing.
Let's examine the observations we got during Colorado's most recent storm. Amber is in Colorado's Gunnison Basin. Nearby, in Crawford, Marla Bishop showed us her window piled high with snow. And a little ways south, in Mancos, Colorado, Tom Yoder writes, "We are seeing much more snow this winter, but also temps dropping below zero on a much more regular basis than in the last 5-6 years."
Why it dumped
They all experienced a "Pineapple Express," so-called when atmospheric currents tap moisture from around Hawaii and central Pacific and carry that wet tropical air into California, over mountains and higher latitudes, and eventually to Colorado. This particular Pineapple Express was aided by jet stream winds zipping across the northern Pacific Ocean, boosting energy into the storm system too.
We're also in one of the strongest El Niño years on record. That global weather phenomenon is defined by extra heat along the equatorial Pacific. Carried along, that heat is a force multiplier for storms.
Even if climatologists and meteorologists caution that there's no way to pinpoint exactly when and where El Niño is doing his work in the Centennial State yet (more about that in a bit), we can check how much snow has fallen this year, and how it compares to other years.
"A lot more shoveling this year"
Our Colorado observers share a sense that there's a lot of snow. But January's snow was pretty low until some late-month storms pushed the total close to normal. The most recent storm in February's first days has helped.
According to the federal Natural Resources Conservation Service, Colorado was at about 113% of its average snowpack on Tuesday. Where our observer Tom Yoder lives, SNOTEL data has snow water equivalent at about 122% of normal.
But the NRCS' Brian Domonkos characterizes snowpack as being up "only slightly." When comparing 31 years of measurements on February 9, he says Colorado's 2016 snowpack ranks 10th. This year's total is just two-thirds of the highest year recorded in 1997.
Still, it's not over yet. El Niño-tinged prognostications for Colorado's snow this winter included a wet start, with maybe a slowdown. There's almost half a winter yet ahead, and March has long been the state's most telling snowpack month.
El Niño to California: "We're on a break."
While Colorado is seeing somewhat expected winter storms with an El Niño twist, California's winter is seeming a little off. "It's not supposed to be 87 degrees in February, unless maybe you're in the valley!" Angeleno Learka Bosnak says.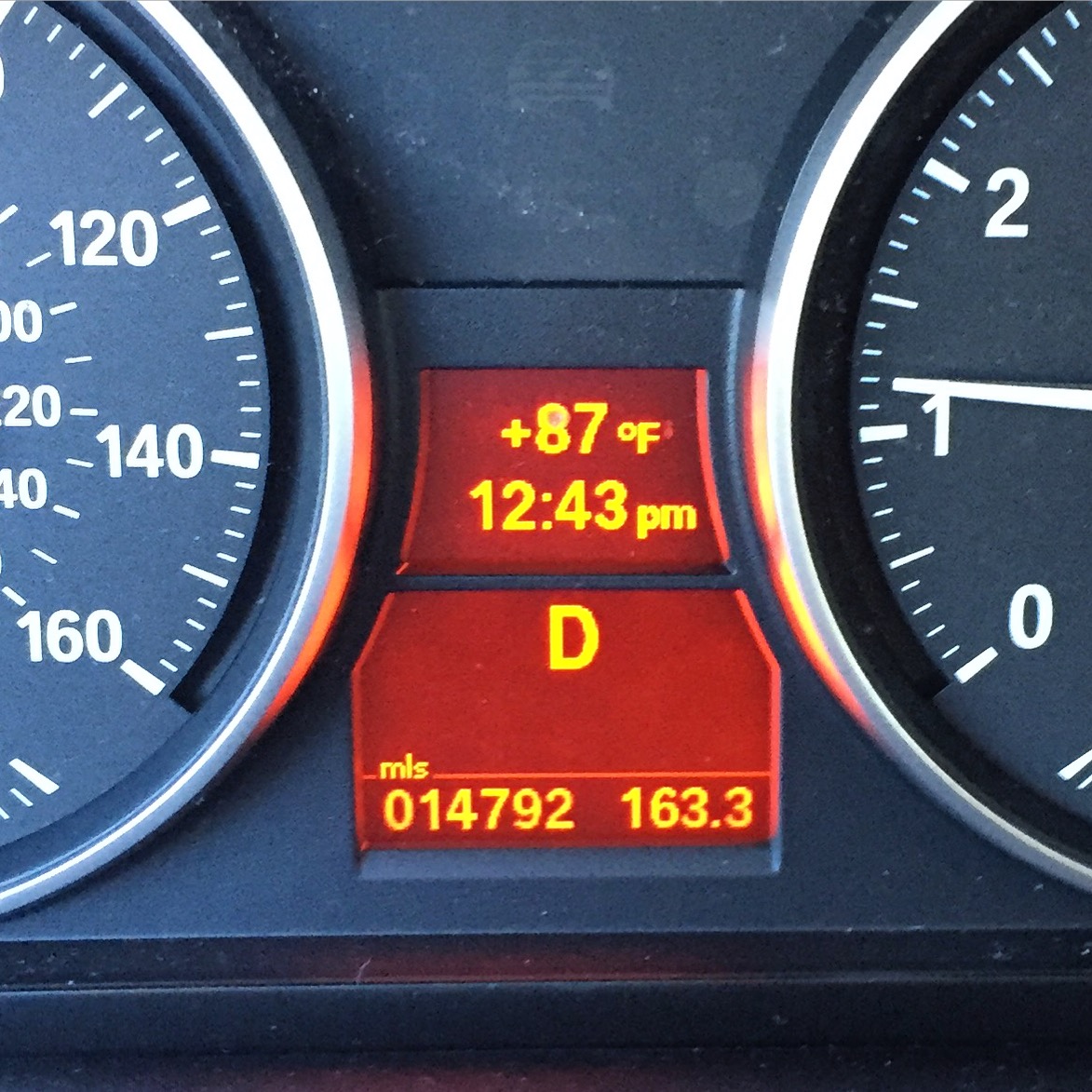 That's because a high ridge of air has pushed potential storms north into Canada. While some early-January storms set up predictions of a "parade of storms," that parade has stumbled lately.
Scientists are characterizing the hot, dry days of February as a vacation for El Niño, not a full departure.
You know who else is curious about what's up with this year's El Niño? Scientists.
The National Oceanographic and Atmospheric Administration has scrambled together a network of monitoring tools and sensors for this El Niño from Christmas Island to the San Francisco Bay. In the coming days a ship will launch weather balloons in the eastern tropical Pacific. In an inspired use of a jet most associated with billionaires, NOAA's got research flights into the central Pacific underway out of Honolulu. And NASA's Global Hawk drone will drop weather instruments near the west coast of the United States.
You don't need a Gulfstream to keep observing this particular El Niño. ISeeChangers can do it right from your backyards.